Miami–(Updated with link to legal issues) News that Australia paid off human traffickers to take migrants away from its shores has thrown the latest harsh light on the country's immigration policy.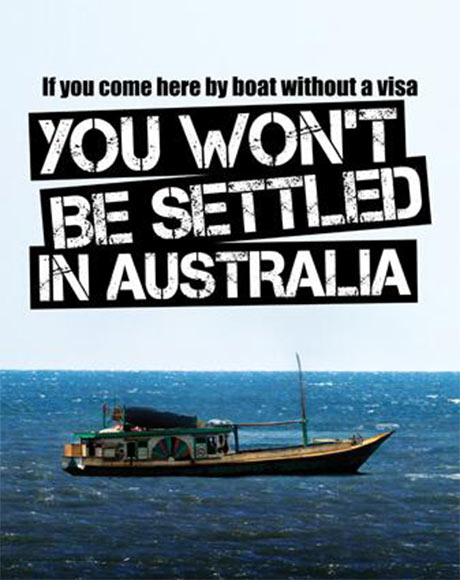 The three-part policy means turning or towing back boats of asylum seekers at sea; forcing migrants to shelter in detention centers in the tiny Pacific island country of Nauru along with Papua New Guinea; and prohibiting any from ever being resettled in Australia.
The payoff was a new and controversial twist. Prime Minister Tony Abbot said simply that his government was using "creative strategies" to stem the migrant flows. The move may have been illegal, but Abbot's own attorney general would have to bring charges. Unlikely.

It is fairly clear that as refugee and migrant flows persist into the United States, Europe and Australia, whether by land or sea, migration has become fodder for heated political debate and nourishment for anti-establishment populist parties and political factions.
During last month's parliamentary election in Great Britain, the UKIP party proposed adopting Australia's measures, including letting in only high-skilled asylum seekers. The proposal did little to help UKIP get votes. On the other hand, the Conservative government of David Cameron honed its anti-immigrant skills by refusing to take refugees who have disembarked in Italy, after crossing the Mediterranean from Libya.
Italy's xenophobic Northern League has climbed in the polls as the Italian government flounders in search of the solution. No one in Europe wants the migrants who are mainly sub-Saharan Africans.In the US, an effort by President Obama to decree legality for some undocumented immigrants now depends on a Supreme Court decision. Legislative immigration reform is blocked by fierce opposition, mostly from the Republican Party.
Here in Miami, there is an oddity. The United States grants Cuban refugees residency if they set foot on US soil. If they are intercepted at sea, it's back to Cuba they go. The special status for Cubans applies, a variation on an old Cold War policy, applies to no other refugee group. Now, with fears that American-Cuban rapprochement might end even the wet-foot dry-foot policy, potential immigrants are taking to the seas in ever higher numbers.
A fisherman friend of mine recounted how they came across a small boatload of seven Cubans in the Gulf Stream. They wanted neither to be picked up nor rescued by the Coast Guard. They just wanted some food and water and to know how far they were from Miami.
Their diesel putt-putt was barely able to make western headway. To my friend, it seemed for every ten yards they moved west, they drifted forty north in the current. He doesn't know if they ever made landfall.
The fact is, other than Australia, with its Draconian measure, no one has a clue on how to moderate migration.
Here's the BBC reports on Australian payment to migrant smugglers.
A history of Australian immigrant policies and a critique of Australian historically race-based immigrant policies.
An Australian formula for Europe's migration problems?
The New York Times on the worldwide refugee crisis.