Expanding on an argument about doing something for Christian refugees in Iraq, this time for Huffington Post:
Daniel Williams Author of "Forsaken: The Persecution of Christians in Today's Middle East," published by O/R Books.
Any day now, the State Department will decide which, if any, persecuted minority in Iraq is to be designated as a victim of genocide. The leading candidate is the Yazidi people, some 30,000 members of a religion that originated from an amalgam of beliefs in the region.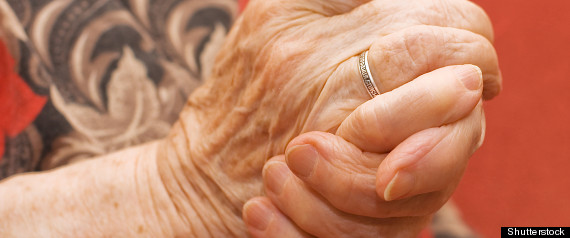 In the summer of 2014, the Islamic State (ISIS) drove the Yazidis from their homes in the Iraqi town of Sinjar in Nineveh Province; women were raped, men killed and boys taken into slavery.
Those horrific events made Yazidis the front-runners for designation as victims facing genocide.
But Yazidis weren't the only ones who suffered the Islamic State's cruel and systematic onslaught. Christian communities were similarly driven from the city of Mosul and other towns in Nineveh. But they don't seem due the same consideration. For now, thousands Iraqi Christians are encamped in church yards and abandoned buildings in Kurdistan.
Christian advocates are keen on getting recognition that the Christians faced genocide. They think it is the only way to get relief for Iraqi Christians, mainly through resettlement asylum outside the region. They are asking Secretary of State John Kerry to meet with them and hear their argument.
It is sad that it has come to this.
Christians and the other beleaguered minorities in Iraq should have received special attention long before now. It was clear that, as the Islamic State marched through Nineveh, these groups, and especially Christians and Yazidis, required urgent asylum. Their persecution had gone on almost from the day the US-led invasion forces ousted Saddam Hussein from power in 2013–long before the birth of the Islamic State.
Here is the International Criminal Court definition of genocide:
Acts committed with intent to destroy, in whole or in part, a national, ethnical, racial or religious group, including: killing members of the group; causing serious bodily or mental harm to members of the group; deliberately inflicting on the group conditions of life calculated to bring about its physical destruction in whole or in part; imposing measures intended to prevent births within the group; and forcibly transferring children of the group to another group. 
Parts of the UN's Convention on the Prevention and Punishment of the Crime of Genocide also applies. The convention defines genocide as:
Action in which armed power organizations treat civilian social groups as enemies and aim to destroy their real or putative social power, by means of killing, violence and coercion against individuals whom they regard as members of the groups. 
In any event, a genocide-threat designation is not a pre-requisite for receiving safe haven from persecution. Under United Nations definitions, a refugee is someone who has "a well-founded fear of being persecuted for reasons of race, religion, nationality, membership of a particular social group, or political opinion."
US federal immigration law precisely tracks that language: asylum requests can cover someone who experiences "persecution on account of race, religion, nationality, membership in a particular social group, or political opinion." In Nineveh, Christians were given a choice–convert, pay up and live under restrictive rules or leave. That is a pretty clear indication of persecution based on religion.
President Obama's recent contention that the US has no "religious tests" for admitting someone on the basis of their faith was manifestly wrong. Taking religion under consideration is a tradition that predates the founding of the American republic. You'd think that Obama, who made his national mark by opposing the Iraq invasion, might want to at least make amends for one of its egregious byproducts.
The excuses one hears for exclusion of Christians are varied, but none hold water. One is: you can't pick and choose among the many who suffer– you have to take everyone threatened everywhere. But such reasoning did not, in the past, inhibit the United States (or for that matter, European countries) from accepting threatened communities, including Jews from the Soviet Union or Muslims from Bosnia and Kosovo.
Granting asylum has always been a choice, one that is in the hands of both President Obama, who has wide powers to decide who is let in, and leaders of a host of other countries To say one can't do something for everyone should not be an excuse to do nothing at all.
No country or even group of countries is going to be able to take in the millions suffering from warfare in Iraq and Syria (See: Angela Merkel, who invited Syrian refugees to come to Germany, until the flood became unmanageable). The displaced need proper refuge out of the war zones–up until now, refugee programs in bordering states have been woefully underfunded. Even the United States, the biggest international donor, has not given its proper share.
Certainly, the anti-immigration mood in both the US and Europe threatens to suffocate concern for refugees from anywhere. GOP presidential candidate Donald Trump furthered poisoned the climate by his insistence that Muslims, no matter what their circumstances, should be barred entry to the United States. Unfortunately, it is likely that those who advocate refugee status for Iraqi Christians will be labeled exclusionary Trumpistas.
Countering such attitudes is where the leadership to educate comes in, and that has been sorely lacking. Relief for Christians, as well as Yazidis, requires simple acknowledgement that chronic their persecution in Iraq has gone on for 12 years and running: clerics and worshippers alike have been killed and kidnapped, churches vandalized, extortion demanded, neighborhoods emptied.
Recognition that Iraqi Christians face genocide would be useful in righting these wrongs, but their fate ought not be held hostage to it.
Follow Daniel Williams on Twitter: www.twitter.com/dwilliams1949