London—Cuba is releasing around 3,500 prisoners from its jails, a kind of welcome gift to Pope Francis, who is visiting the island this week. None are among the 60 or so detainees considered political prisoners, so it's not really clear what kind of a gesture this is.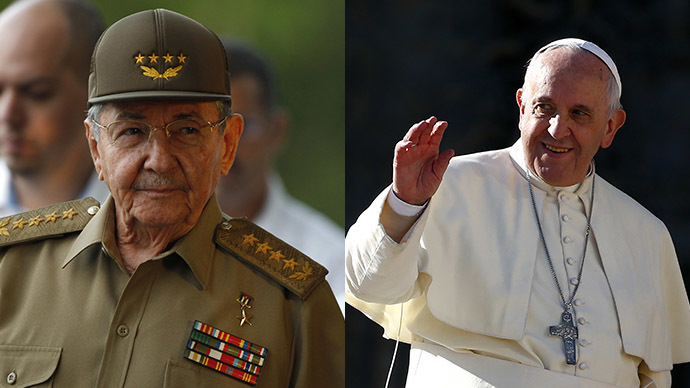 Anyway, token release of inmates is a common practice for police states trying to put on a reformist face for sympathetic foreign dignitaries. It's a feel-good move, sort of like the way Hawaiians greet visitors with leis.
Cuban cardinal Jaime Ortega y Alamino called the release "a humanitarian gesture," based on issues like ill health of family problems.
Well, the Cuban dissident Commission on Human Rights and National Reconciliation says 60 political prisoners are in prison. The pope ought to make a pitch for their release, and while he's at it, for human rights in general on an island where you can get imprisoned for active criticism of Raul Castro's dynastic rule

The pope shouldn't get involved this way, you say? Well, Francis helped ease the way for the reopening of US-Cuban relations by hosting secret talks between the two government that included the issue of political prisoners. As a result, Castro released 53 political prisoners last January, in advance of President Obama's announcement of moves to restore diplomatic relations.
Let's hope Francis isn't yet tired of the subject even if Obama is. A stand on common rights could pave the way for releasing all Cubans of over half a century of  dictatorial and inept rule. And send a message to other minor league Castros on the continent that he's watching.
Don't count on it. Cardinal Ortega has already declared there are no political prisoners in Cuba.
Here's the latest prisoner gesture.
What Obama got from Castro in January.
A Vatican expert's view that when it comes to Latin America, Francis is soft on leftist authoritarian leaders.