Capri—(Adds link to NYT story on public skepticism) There's an old saying that saying that Mexico is on the edge of chaos and always will be. The collapse of two competing theories of how to fight drug trafficking seems to bear that out.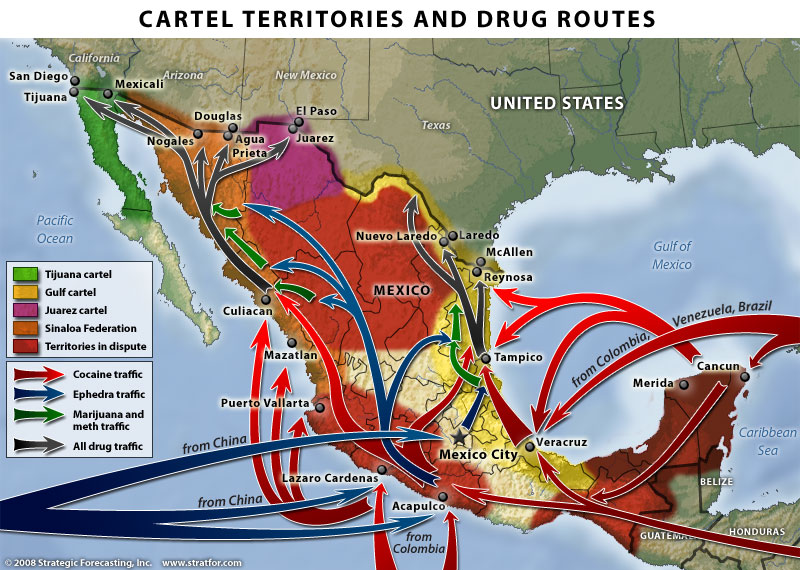 The first was the War on Drugs hypothesis, attempted by successive governments of the National Action Party (PAN). Its anti-narcotics effort centered on heavy law enforcement, including the militarization of police work. The second, championed by the current Institutional Revolutionary Party  (PRI) government of President Enrique Peña Nieto, offered better law enforcement coordination and more attention to human rights and poverty in battling the appeal of drug cartels. But given continued lawlessness, Peña Nieto, too, has fallen back on the military to buttress corrupt and inefficient police work.

The capture two years ago of cartel kingpin Joaquin "El Chapo" Guzman was supposed to herald better things to come. His recent escape from jail pointed up the ongoing failures (which were already evident in the awful kidnapping of 43 activist high school students in Guerrero State last September. The students have yet to be found, dead or alive.)
Although easily classified as a narcotics problem, crime in Mexico among warring drug cartels encompasses all sorts of illicit activity: migrant trafficking, prostitution, contraband of all kinds of goods, arms sales…you name it. To finance their operations, Mexican organized crime needs constantly to expand.
This makes the problem much wider than just busting up narco-smuggling routes or arresting high-profile chieftains. Drug related crime reaches deep into neighborhoods.
Police reform, long promised but never completed, is desperately needed. The fact is that Mexico, while not a failed state, has lost effective control of large parts of the country, especially in the north. It won't regain it anytime soon.
(And let's not forget the US role: success in curbing cartels in Colombia and interdicting drug traffic in the Caribbean Sea transferred the problem to Mexico. Tu problema es nuestra problema.)
Stratfor says high value target (and escape) not so important.
Brookings recommendations–from almost a year ago.
Search for students turns up scores of other dead.
An exhaustive HRW report on law enforcement abuses.
Chapo's escape hits the government hard (in Spanish)
Public suspicions about Chapo's goodbye.